Cleaner air solutions using circular economy
Thanks to photosynthesis, our specifically selected micro-algae can capture and transform carbon dioxide into oxygen, which reduces greenhouse gases and contributes to slowing down global warming.
Fermentalg and the Suez Group intend to introduce these carbon sinks in the form of columns of micro-algae both in urban and industrial environment to provide concrete and sustainable solutions in a circular economy.
Learn more abour the company CarbonWorks
Check how it works in the video below!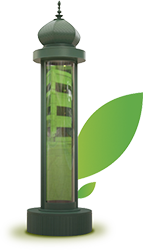 NEED MORE INFORMATION? CONTACT US TODAY!
 4, rue Rivière
33500 Libourne – FRANCE