How to choose a trustworthy source of DHA ?
Traceability and food safety : seeking transparency
Avoiding the negative human impacts on the environment
Human pollution of the marine environment
After decades of overconsumption, intensive agriculture and fishing, and massive environmental pollution, traces of human pollution can even be found in the fishweeat. This never fails to worry consumers concerned about animal welfare and the health quality of products, with many now avoiding the consumption of fish and their products.
Human pollution has damaged the environment to such an extent that we cannot ignore its impact.
Visible and non-visible plastic residues in the oceans bear sad witness to the impact of human pollution on the natural world. Microplastic fragments smaller than 5 mm enter the foodchain and threaten both animal species and human health. Did you know that 18% of tuna in the Mediterranean have plastic debris in their stomach cavities (source WWF 2019) ? WWF estimates that by 2050, the oceans could contain more plastic than fish (by weight). In 2018, faced with this frightening finding, the United Nations Environment Program ranked the issue of plastic in the oceans among the six top environmental emergencies. Pollutants are found not only in the marine foodchain, but also in derivative products.
And all the while, recognition of omega-3 health benefits has been growing, and a severe deficiency in our diets of these beneficial oils has been recognized. But are fish oils the answer? These unprocessed oils, rich in EPA and DHA, must undergo multiple refining and purification stages to make them suitable for human consumption. They can then be incorporated into food supplements, agri-food products and pharmaceuticals. To remove these pollutants and contaminants, industry uses chemical and mechanical processes for fragile omega-3s.
What if the oils produced from microalgae met the requirements of consumers looking for sustainable omega-3?
In view of the potential pollution in fish oils, consumers are looking for alternative sources of omega-3 that are beneficial to their health, without the risks associated with pollutants or the negative environmental impact of harvesting fish from the wild and with full traceability.
New natural, pure and sustainable products are being developed, but few companies dedicated to microalgae biotechnology exist in Europe.
Naturally concentrated DHA oils from microalgae offer a genuine alternative for meeting these sustainable omega-3 needs. Microalgae oils contain no pollutants and require only very gentle, chemical-free refining processes.
How is this possible? These plant-based oils are produced using an above-ground fermentation process in a closed and regulated process. This highly-controlled production method eliminates any external pollution or the need for aggressive treatments, and results in natural oils of exceptional quality.
Microalgae oils, naturally concentrated in omega-3, thus meet consumer expectations in terms of traceability, sustainability, environmental protection and animal welfare, in addition to being a source of healthy nutrition.
Market expectations for guarantees and commitments
Demand solid undertakings from your omega-3 suppliers
Given these risks of contaminated marine omega-3 and the strong consumer demand for high-purity products, ask your suppliers for information on the following:
source, so you can assure traceability to your consumers and that your product has no impact on natural resources
place of production, bearing in mind that local production is something consumers believe is important
whether the oil extraction process has been carried out without using solvents, so as to ensure a clean process
certificates of analysis on contaminants to verify the purity of oils
oxidation indices on the oxidative quality of oils
the DHA and EPA content of the product, essential to the health benefits sought
whether the omega-3 supplier is a member of GOED, the organization that has drawn up a Voluntary Monograph providing a genuine reference on quality for the market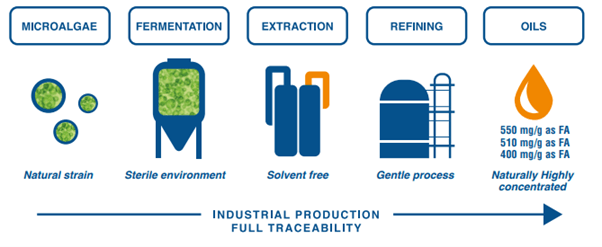 Prove your commitment to consumers
With a clean label and full traceability
Consumers are increasingly invested in what they buy and demanding of high standards. They analyze and compare products, composition and promises made. Labels provide a guarantee of the latter and by adhering to the standards of the label, the brands make a commitment to complying with publicly visible specifications.
GOED represents the global EPA and DHA omega-3 industry. Its mission is to ensure that its members produce quality omega-3 products that consumers can trust.
This international organization has developed a "GOED Omega-3 Proud Member" logo : it indicates the voluntary adherence of producers to the GOED Monograph and ethical guidelines which provide a frame of reference for the omega-3 market.
With guarantees of origin (clean sourcing)
Another proof of commitment can be to highlight the origin of the omega-3s in your product. If your oil is produced sustainably, guaranteed to be extremely pure, and comes from renewable plant sources, say so and show it on the packaging.
All of these guarantees are combined in Fermentalg's DHA ORIGINS® registered. According to our quality and safety standards, we guarantee complete traceability end to end.
With the agreement of Fermentalg, this trademark can be used on packaging if your product is formulated from these sustainable omega-3s, naturally concentrated in DHA.
In addition, plant-based omega-3s such as microalgae DHA provide attractive labeling opportunities with the following statements, which are popular with consumers:
of French origin and made in Europe
plant-based, and suitable for vegetarians and vegans
non-allergenic
clean source, clean process, clean label (traceability)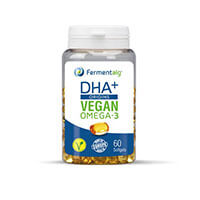 All of these guarantees are combined in Fermentalg's DHA ORIGINS® registered.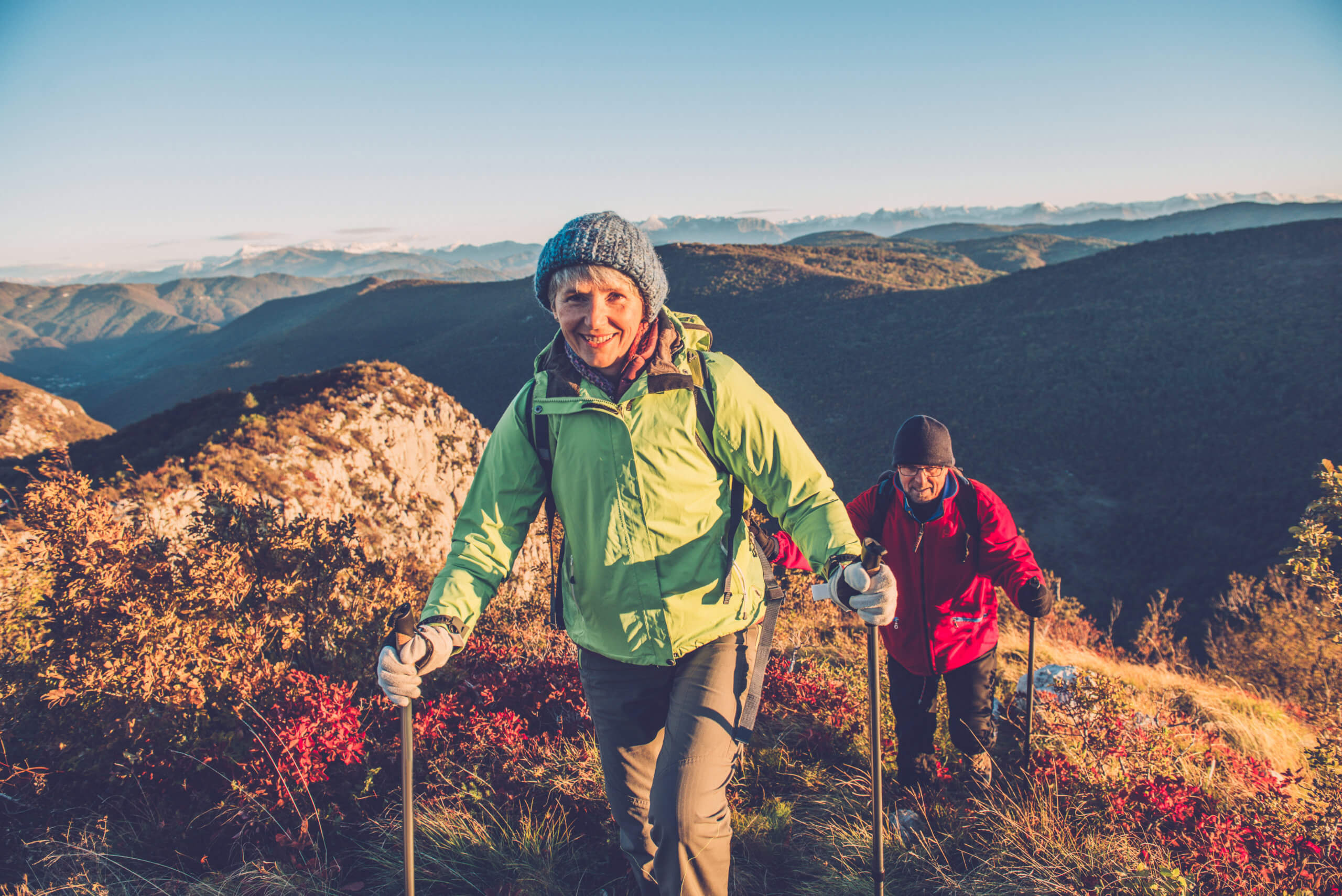 Blog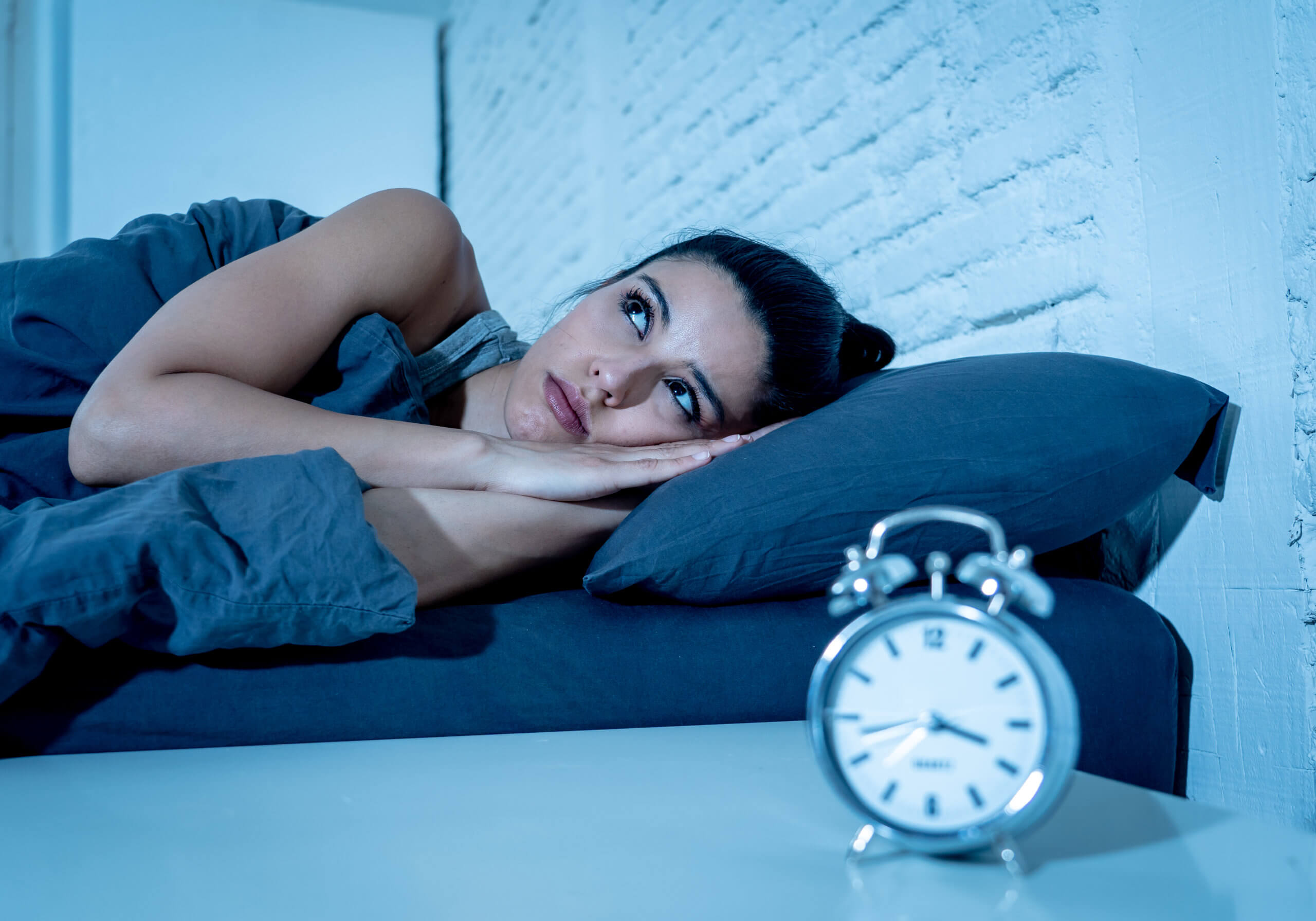 Blog
Blog